Regular price
Sale price
$8.99 USD
Unit price
per
Sale
Sold out
Share
🌌 Introducing Galaxy Jelly Slime! 🌌
Unleash your inner space explorer with our mesmerizing Galaxy Jelly Slime! Dive into a world of shimmering stars, swirling nebulas, and interstellar fun. This extraordinary slime will transport you to a galaxy far, far away, where the possibilities are as endless as the universe itself.
🌟 Mesmerizing Magic: Prepare to be captivated by the stunning beauty of our Galaxy Jelly Slime. Its ethereal swirls and cosmic colors will leave you spellbound, as if you're holding a piece of the galaxy in your hands. Watch as the slime glistens and glimmers, taking you on an otherworldly sensory journey.
🚀 Endless Exploration: Let your imagination soar as you mold, stretch, and shape this captivating slime. With Galaxy Jelly Slime, the possibilities are infinite. Create your own cosmic creatures, alien landscapes, or simply enjoy the tactile delight of this celestial goo. It's the perfect way to relax, destress, and unleash your creativity.
✨ Sensational Sensation: Our Galaxy Jelly Slime isn't just visually stunning; it also offers a one-of-a-kind tactile experience. Feel the soft and squishy texture as you run your fingers through its smooth, jelly-like consistency. It's a sensory delight that's impossible to resist, providing hours of endless entertainment.
🎁 Perfect Gift: Looking for a unique gift that's truly out of this world? Look no further! Galaxy Jelly Slime is the perfect present for slime enthusiasts, space lovers, or anyone seeking a touch of celestial wonder. Whether it's a birthday, holiday, or just because, this captivating slime will leave them starry-eyed with joy.
🔮 Unleash the Galaxy: Don't miss your chance to experience the extraordinary. Grab your own jar of Galaxy Jelly Slime today and embark on a cosmic journey like no other. Step into the unknown, explore the depths of the universe, and let your imagination soar to infinity and beyond!
🌌 Galaxy Jelly Slime: Where imagination meets the cosmos! 🔮 
View full details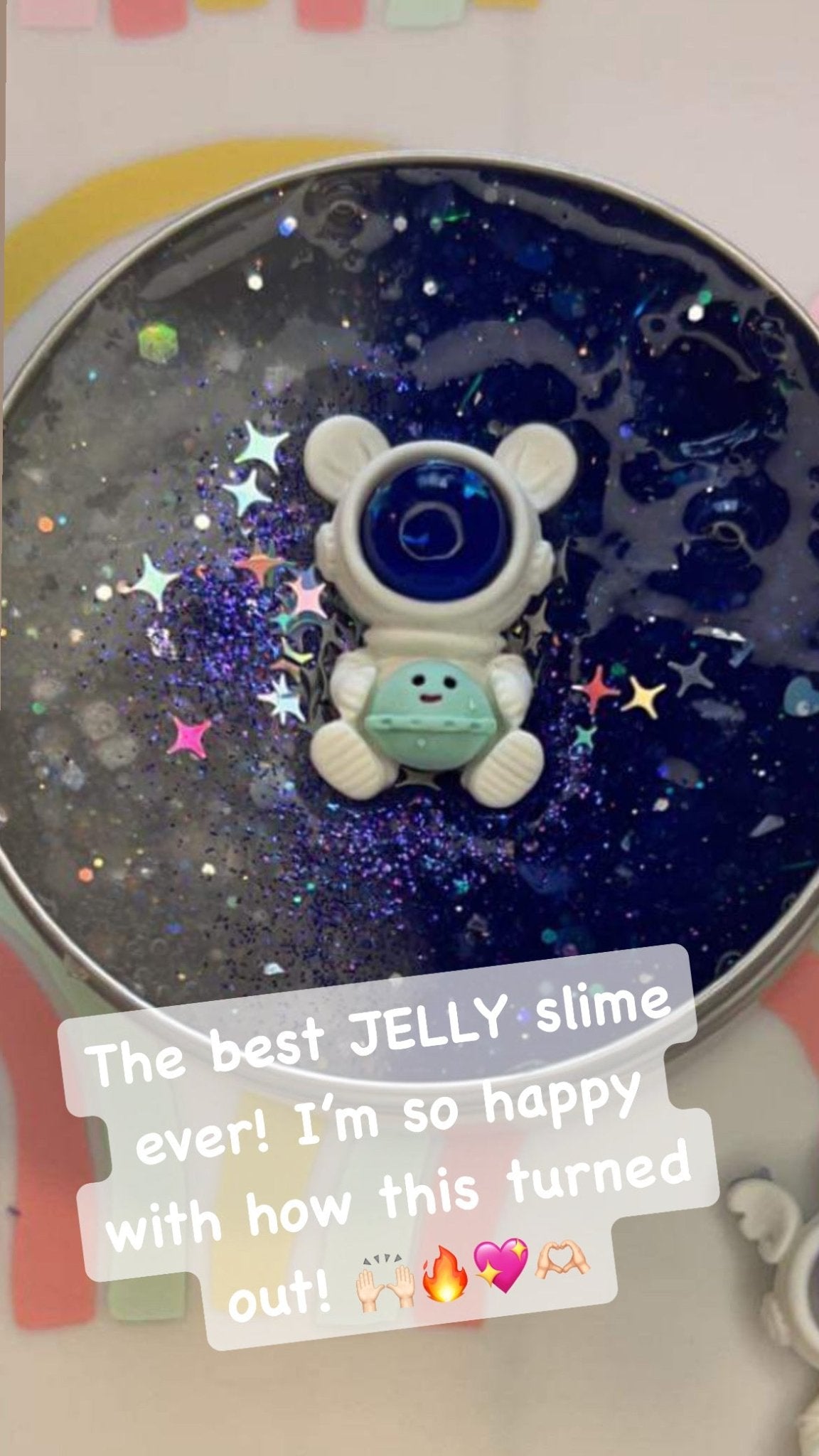 Great Purchase
I was very happy with the texture, scent, and personal touches!